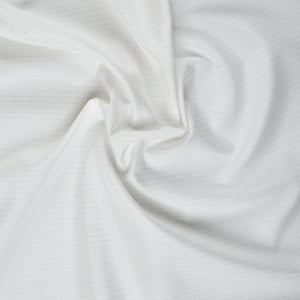 The perfect mix of cotton and silk, for ladies and men who want to dress sophisticatedly, without renouncing the irreplaceable properties of natural fibers such breathability and cooling.
More colorways available.
Possibility of personalisation.
Made following the TAIANA RRR process: Reduce, Reuse, Recycle.
TAIANA RELYFE, to meet the global demand for eco friendly fabrics.
RELYFE eco-sustainability project: warp-set enitirely made of GOTS certified ORGANIC Cotton.
Technical Data
56% Cotton, 43% Silk, 1% Polyester

weight: 82 gr/m2
width: 145 ±3cm

Minimum Order Quantity
minimum for sampling: 20 mt/col
minimum for bulk production: 100 mt/col