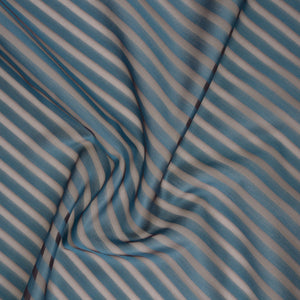 Cotton and Silk Organza from the best know-how of making silks: sophistication meets innovation, offering the unique elegance of silk with a glimpse of glamour thanks to the overdyeing treatment.

Made following the TAIANA RRR process: Reduce, Reuse, Recycle.
TAIANA RELYFE, to meet the global demand for eco friendly fabrics.
More colorways available.
Technical Data
59% Cotton, 41% Silk

weight: 47 gr/m2
width: 150 ±3cm

Minimum Order Quantity
minimum for sampling: 50 mt/col
minimum for bulk production: 100 mt/col