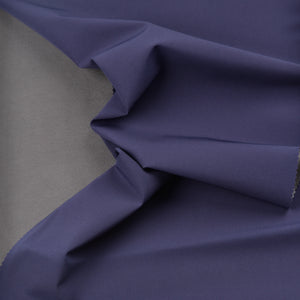 Sustainable fabric made with recycled polyester and a membrane of Graphene which grants a perfect thermal comfort in chilly wheather. Ideal for a mid season jacket whose main feature is the homoginization of the body temperature thanks to the high conductivity of Graphene. Mid weight, sustainable, quick drying, UPF factor 50+.
Made following the TAIANA RRR process: Reduce, Reuse, Recycle.
TAIANA RELYFE, to meet the global demand for eco friendly fabrics.
Technical data
Composition: 72% Polyester 28% Elastane
Width: 125cm +/-3cm
Weight: 196 gr/sqm +/-5%
Minimum order quantity
minimum for sampling 70mt
minimum for bulk: 210mt